4U powered boats for modular synthesizer in LW Format.
The Loudest Warning format is a set of standards for panel size and mounting holes used for creating individual modules at the 4U (7″ tall) size
The most popular 4U synth is the Serge synthesizer, which was based on a full width (17″ x 7″) panel. Multiple modules are laid out on the panel and built behind the full width panel. It's a great system… but once built, you can't move the modules around. And you need to select a full panels worth of modules before hand. No adding just another filter or one oscillator later.
The LW format was discussed and created in THIS thread on the Muff Wiggler Synth DIY forum. Charlie Kerr came up with a set of standards that at a minimum allow for uniform mounting and spacing, all other details of module design is left up to the designer. Info on LW panels and format HERE.
---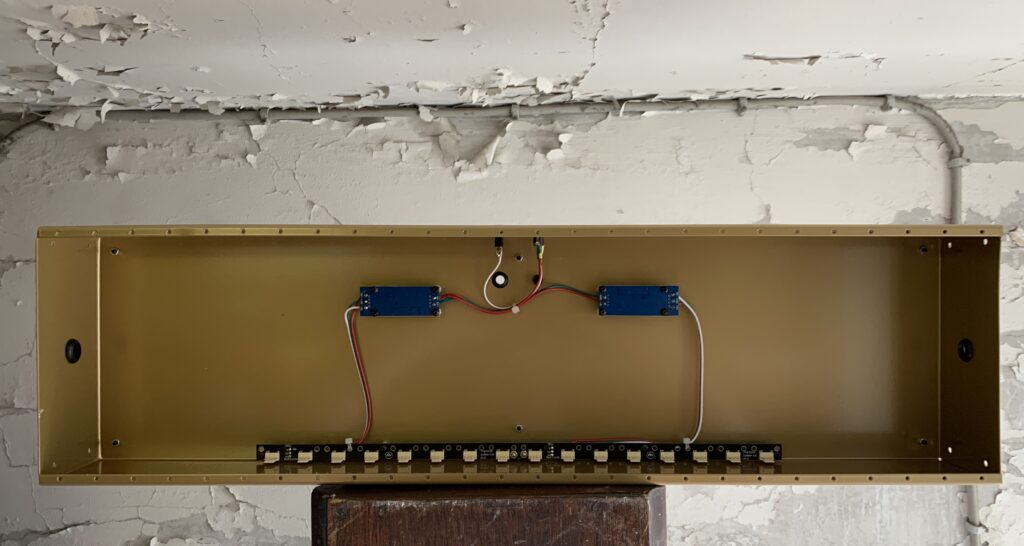 Golden boat
4U powered case for modular synthesizer modules
Needs a 15v DC power supply
gives +12v and -12v DC 5A
16 power headers
26 inch of modules space available
illuminated power on/off button
colour GOLD
anti-slip feet on backside
2 holes available for extra midi din connectors
4 holes available for extra audio or banana connectors
---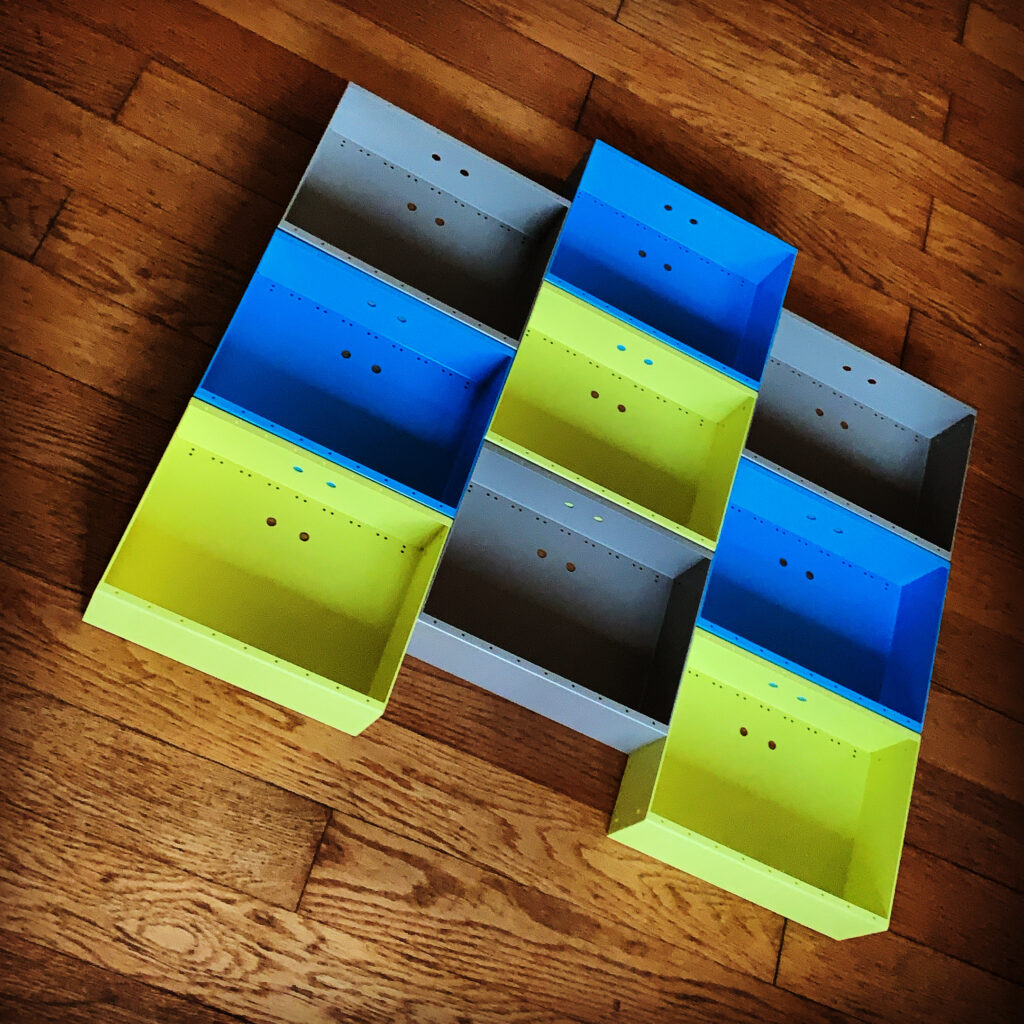 Tiny boat
Colour Blue, Gray, Black, Yellow
gives +12v and -12v DC 2.5A
8 power headers
9 inch of modules space available
anti-slip feet on backside